ABOUT US
ROI assists companies enter, invest and thrive in Nigeria. We hold a unique hands-on approach to business supporting private sector entities throughout their life cycle, whether they are expanding, developing their business or wanting to accelerate their impact. We uncover new thinking and tomorrow's opportunities with who is who- mapping, trend insights and business intelligence.
We provide help to understand the market, key industries and its players. Acting as your partner, we help you identify opportunities that match your strategic priorities and guide you throughout the process. For best impact, we cooperate with regional business leaders and partners worldwide. Count on us to shorten your entry and make the process of impacting the market smooth and effective.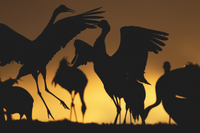 Partnership Practice
ROI provides stakeholder mapping, partnership guidance and sustainable introductions. We represent, inspire and promote our clients to deliver first-class services within a broad diverse network of businesses – from entrepreneurs and start-ups to large corporates, and passionately aspire to provide the most relevant and valuable services.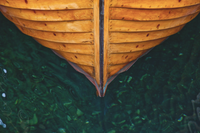 Emerging Market Entry Support
We source the most relevant investment opportunities by taking needs and demands as well as market conditions and industry resources into account.
With a unique blend of market forecasting, consumer insight, brand strategy and partnership creation, we inspire and build future-proof organisations. Our services cover all aspects of business development, market expansion and global sales growth.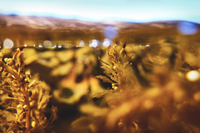 Business Intelligence
We deliver foresight through a number of products and services, including business intelligence and in person through our bespoke strategic services.
Our in-depth foresight helps our clients to harness market trends, understand and adapt to emerging consumer needs, position their brands for success and keep them ahead of their competitors.
Testimonials
With your help we fast tracked into the Nigerian market. Thank you for flawless professionalism and excellent communication. Your toolbox, network and guidance couldn't have come more timely!
"Whether you are striving or struggling. This is unbelievably helpful for self-assessment. It is very easy to get caught up in the demands of work and after attending these sessions challenged my "know it all." 
Saying I was truly transformed is an understatement, to say the least. Thank you for the work you do and thank you for being an integral part of my transformation.
Thank you for a speed-entry into the nigerian market. Ghana next!
Your help opened my eyes. Thank you very much for your support. We are now able to scale.
I thank you for a wonderful and life-changing coaching program.
With your help we found the staff force we were looking for! And they still call you for advice! Thank you for everything you do for us.
For inquiries, more information or a free session, email us! marta@rootsofiroko.com
A Member of